Bigg Boss Tamil Season 5: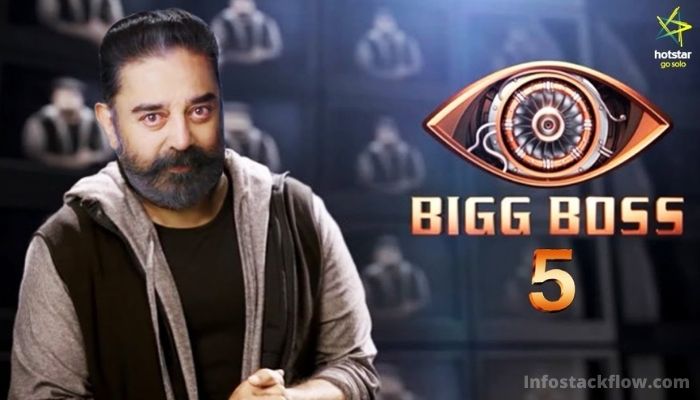 Bigg Boss Tamil Season 5 Week 3 Vote
(Disclaimer: The above vote poll of Bigg Boss Tamil is conducted by infostackflow.com to know about public opinion, not official. To vote officially for your favorite contestant, check out the steps below)
Bigg Boss Tamil Season 5 Contestants Name List:
| Contestant | Missed Call Number |
| --- | --- |
| Priyanka Deshpande | 8367796814 |
| Isai Vani | 8367796807 |
| Abishek Raaja | 8367796802 |
| Namitha Marimuthu | 8367796811 |
| Abhinay Vaddi | 8367796801 |
| Pavani Reddy | 8367796813 |
| Imman Annachi | 8367796806 |
| Akshara Reddy | 8367796803 |
| Nadia Chang | 8367796810 |
| Varun | 8367796818 |
| Iykki Berry | 8367796808 |
| Shruti Jeyadevan | 8367796816 |
| Thamarai Selvi | 8367796817 |
| Ciby Chandan | 8367796805 |
| Niroop Nandhakumar | 8367796812 |
| Raju Jeyamohan | 8367796815 |
| Chinna Ponnu | 8367796804 |
| Madhumitha | 8367796809 |
Bigg Boss S4 Tamil

Bigg Boss is one of the successful and popular reality show in the Indian television industry. This show has lots of twists, controversies, and turns. This popular show first introduced in the Bollywood Hindi language. And after successful of this show makers have been decided to make in other regional languages. Now Bigg Boss successfully running in multiple regional languages like Hindi, Telugu, Tamil, Kannada, Marathi, etc.
Now Bigg Boss Tamil Season 4 has been started successfully.
Bigg Boss Tamil Season 4 has been grandly started on 4th October 2020. And Megastar Haasan is returned as the host for this Bigg Boss Tamil Season 4. And this legendry actor announced 16 contestants who are going to spend the time and staying together for nearly 3 months. Also, Kamal Haasan showed the view of the wonderful Bigg Boss Tamil house as a part of the premiere.
Read more: Bigg Boss Telugu 4
Bigg Boss Tamil S4 Contestants List:

Bigg Boss Tamil Season 4 has revealed the Contestants list they are Aari Arjunan, Anitha Sampath, Gabriella, Jithan Ramesh, Aajeedh, Nisha, Ramya Pandian, Rekha, Rio, Samyuktha, Sanam, Shivani, Som, Suresh Chakravarthy, and Vel Murugan.
Read more: Bigg Boss 14 Hindi
Please read more information about Bigg Boss Tamil S4 Contestants List
Aajeedh
Aari Arjunan
Anitha Sampath
Bala
Gabriella
Jithan Ramesh
Nisha
Ramya Pandian
Rekha
Rio
Samyuktha
Sanam
Shivani
Som Shekar
Suresh Chakravarthy
Vel Murugan
Tamil Bigg Boss S4 Contestants Details
Aajeedh:

Aajeedh Khalique is a playback singer and YouTuber. Aajeedh grabbed limelight after winning the reality show Super Singer Junior season 3.
Aari Arjunan:

Aari Arjuna aka Aari is an actor, body sculptor, fitness trainer and philanthropist. He started his acting career with the movie 'Aadum Koothu' (as Muthu). He is known for his performances in the movies Rettaisuzhi (as Murthy), 'Nedunchaalai' (as Murugan) and Maalai Pozhudhin Mayakathilaey (as Ajay). He was a celebrity fitness trainer in the early days of his career. He holds a Guinness World Record and is also known for his philanthropic activities. Tamil bigg boss s4 contestant 
Anitha Sampath:

Anitha Sampath, daughter of renowned writer R.C.Sampath, is a popular news reader and actress. She has hosted the morning show Vanakkam Tamizha. Anitha is acting in movies also and has featured in Superstar Rajinikanth starrer 'Kaala', '2.0', 'Aditya Varma', 'Darbar' and 'Danny', to name a few. Anitha is married to Prabhakaran. Bigg boss Tamil 4
Bala:

Balaji Murugadoss, also known as Balaji Krish is a bodybuilder, model turned actor and an entrepreneur. He hails from Chennai. Balaji participated in the body building competition and has bagged an international title as well. He won the Rubaru Mister International India 2018. Later, he represented India in the Mister International title in 2019. He is also featured as 'Chennai's Most Desirable Men 2019'. Balaji has played the role of a villain in the movie 'Tyson' featuring R.K.Suresh. Bigg Boss s4 Tamil
Gabriella:

Gabriella Charlton is an avid dancer. She acted in the serial '7aam Vaguppu C Pirivu' and several movies like '3' as (Sumi), Chennaiyil Oru Naal (as Rhea) and Appa (as Rashitha Bhanu). She took part in the dance show Jodi Number One season and became the title winner of the season.
Jithan Ramesh:

Ramesh Choudary is popularly known as Jithan Ramesh. He is the son of famous producer R.B. Choudary and brother of actor Jiiva. Jithan Ramesh made his acting debut with the Telugu film 'Vidyardhi' as 'Kranthi'. He is known for his performances in the movies 'Jithan' (as Surya) and 'Osthe' (as Osthi Balan), to name a few. BB Tamil Season 4
Nisha:

Nisha is popular among the audience as Aranthangi Nisha. She is one of the ace stand-up comedians in the industry. She made her TV debut with the comedy show Kalakka Povadhu Yaaru season 5 and finished as the runner up of the season. She then featured in the comedy show Kalakka Povadhu Yaaru Champions and hosted 'Cooku with Comalis', a cookery show. Nisha and her hubby also took part in the show, Mr. and Mrs. Chinnathirai. Bigg Boss Season 4 Tamil
Ramya Pandian:

Actress Ramya Pandian is the niece of Arun Pandian, popular actor and producer. Ramya, who is a Biomedical engineering graduate, set foot into the acting domain with the film 'Dummy Tappasu'. Her performances in the movies 'Joker' (as Malliga) and 'Aan Devathai' (as Jessica) received huge accolades from the fans. She featured as one of participants of 'Cooku with Comalis', a cookery show. She was a co-judge of the comedy show 'Kalakka Povadhu Yaaru season 9'
Rekha:

Sumathi Josephine is popularly known to the audience as Rekha Harris. She has acted in over 100 movies in different South Indian languages. Rekha is very famous for her performance in the movies 'Kadalora Kavithaigal' (as Jennifer), 'Punnagai Mannan' (as Ranjani) in which she shared screen space with Kamal Haasan. On the TV front, Rekha has acted in shows like Kana Kaanum Kaalangal (as Lakshmi), Metti Oli, Kolangal and Ahalya. She also featured as a wild card contestant in 'Cooku with Comalis'.
Rio:

Rio Raj is a successful actor, host and a model. Too. Rio's debut into the TV industry was with the show 'Kana Kaanum Kaalangal – Kaloori Saalai (as Palani)'. In different phases of his career, he hosted a number of shows like Kaloori Kalam, Suda Suda Chennai, Free ah vidu, Ready Steady Po (Season 1 and 2), Wife Kaila Life and Dancing Super Stars. He was one of the finalists of the dance reality show Jodi Number One season 9. Rio's debut in the film industry was in the movie 'Sathriyan'. He shot to fame almost overnight after the success of his movie 'Nenjamundu Nermaiyundu Odu Raja' (as "Prank star" Shiva). Bigg Boss Tamil S4 Online
Samyuktha:

Samyuktha Shanmughanathan, who is popularly known as Samyuktha Karthik is a model, actress, dance instructor, certified nutritionist and an entrepreneur also. Samyuktha's acting debut on small screen was in the Radikaa Sarathkumar's show 'Chandrakumari' (as Princess Rudhra). She made her silver screen debut with the Malayalam movie 'Olu'. Having done her graduation in Civil engineering, she did a corporate job before foraying into the showbiz world.
Sanam:

Sanam Shetty is a model turned actress. She is the winner of the beauty pageant title 'Miss South India 2016'. Sanam made her acting debut with the movie 'Ambuli' (as Poongavanam). She gained fame with her performances in the films 'Sadhuram 2' (Dr. Preethi), Singam 123 (Chandni), and Srimanthudu (as Meghna). Sanam and former BB Tamil 3 contestant Tharshan Thiyagarajah, were in a relationship until recently.
Shivani:

Shivani Narayanan is a model-turned-actress. Shivani's TV debut was with 'Saravanan Meenatchi Season 3'. She won the hearts of the audience with her impressive performance in the role of Sneha Arjun in 'Pagal Nilavu'. She is popular for her appearances in the shows 'Kadaikutty Singam' (as Meenakshi) and 'Rettai Roja' (in the dual roles of Anuradha / 'Anu' and Abirami / 'Abi').
Read more: How to Share and Install COD Game Through Shareit
Som Shekar:

Som Shekar is a model, actor, reality show contestant, and MMA fighter. He took part in the reality show Azhagiya Tamil Magan, a couple of years ago. As a model, he is associated with many major brands. He also takes part in boxing competitions. He won the gold medal in the men's 66kg boxing match and won the silver medal in Tamil Nadu state level #muaythai #championship. BB Tamil 4 contestants list
Suresh Chakravarthy:

Suresh Chakravarthy is an actor, anchor, writer, director, Youtuber, talent manager, and a restauranter. He set up a restaurant in Australia and moved there. Suresh Chakravarthi has acted in movies as well. He is popular for his performance in the movie 'Azhagan' made by legendary director K Balachandar featuring Mamooty, Bhanupriya, and Madhumitha in the major roles.
Read more: How to Share and Install PUBG Mobile Game Through Shareit
Vel Murugan:

Vel Murugan is a Tamil singer who rose to fame after singing for the hit folk songs 'Madura' in Subramaniapuram, 'Aadungada' in Naadodigal, and 'Otha Sollala' in Aadukalam.
Bigg Boss Season 3 Tamil:

Television reality shows Bigg Boss simply took another huge leap and created its manner into Tamil TV. The season can premiere on June 23 at 8 pm on Star Vijay with Kamal Haasan hosting the show. The show can have 14celebrities, who can live in this house for a hundred days, as participants.
Tamil Bigg Boss Details 2019 (Season 3)
Show Name
Bigg Boss Tamil
Broadcast
Star Vijay
Language
Tamil
Genre
Reality Show
Host
Kamal Hassan
Timing
Weekdays:- 9. 30 PM – 10.30 PM
Weekends:- 9 PM- 10 PM
Release Date
23-June-2019
Contestants
Given in the list below
Prize Money
₹ 50,00,000
BIGG BOSS TAMIL VOTE:
Bigg Boss 3 Tamil Vote Process along with Bigg Boss Tamil Season 3 Voting Polls.
There are 15 contestants who live in the house of Bigg Boss. And every week, few housemates among all nominate for eviction. The candidates who choose for the nominations would face public voting.
Now, viewers have to vote for nominated contestants. At the end, the contestant who gets the lowest votes should leave this house of Bigg Boss.
Bigg Boss Tamil Vote Season 3 Process:
1.) Bigg Boss Tamil Voting in Hotstar APP.
2.) Bigg Boss Tamil Missed Call Voting
Big Boss 3 Vote through
Download Hotstap app or visit Hotstar website
Sign in with email id or Phone number and search for Bigg Boss Tamil and Select Bigg Boss Tamil Season 3 Show
Below latest episode " vote for your favorite contestant " click here
Vote for your favorite contestant and only 50 votes per day
check voted successfully or not
Bigg Boss Tamil Missed Call Voting
Here we come back up with one among the simplest approach of big Boss Tamil Vote i.e. Bigg Boss Tamil missed call voting method. Yes, this method is extremely simple and easy and you'll be able to place your valuable vote by giving a missed call on your favorite contestant's number.
First, check out the list of Bigg Boss 3 Contestants Missed Call Voting Numbers!!
First, check out the list of nominated contestants of this week.
Then, select the missed call number of your favorite contestant whom you like to vote.
Now, paste that number on the dialing screen of your phone.
Now, Just give a missed call on that number by clicking on the Call button.
That's It!! Your vote will automatically cast after cutting that call.
Note: Bigg Boss Tamil allows you 10 calls per week which you can also split different contestants.
Bigg Boss Tamil ELIMINATION/EVICTION 2019 (Season 3)
Elimination or Eviction is one in all the foremost necessary a part of Bigg Boss. we will also say that it's the backbone of Bigg boss as a result of with the assistance of Eviction, Bigg Boss decides the winner name of the current season.
Bigg Boss Tamil Season 3 Contestant Name list:
There are 15 contestants who live in the house of Bigg Boss. And every week, few housemates among all nominate for eviction. The candidates who choose for the nominations would face public voting.
Losliya
Sakshi Agarwal
Fathima Babu
Madhumitha
Mohan Vaithya
Tharshan
Mugen Rao
Sandy
Reshma
Abhirami Venkatachalam
Kavin
Saravanan
Vanitha Vijaymumar
Cheran
Sherin Shringar
How To Watch Bigg Boss Tamil Live 2019 Online:
Here below I'll tell you three best ways in which to look at Bigg Boss Tamil Season 3 Live online from anyplace. Yes, you heard right you'll simply watch Bigg Boss Tamil from anyplace & anytime with the help of following ways:
Watch Bigg Boss 3 Tamil on Voot App
Watch Tamil Bigg Boss Live on Hotstar
Watch Bigg Boss Tamil 3 On Jio Tv App
Bigg Boss 3 Tamil on Hotstar APP
First, all you have to Download the Hotstar App from here>>. Android| iOS
Then, just Sign In or Sign-up on Hotstar
Now, search for Bigg Boss Tamil 2019 Live or Bigg Boss Tamil 3
Now, click on the "Watch" button.
That's it!! Watch and Enjoy Bigg Boss Tamil for Free.
Bigg Boss Tamil 2019 Live On Jio Tv App
The Best Way to watch Bigg Boss Tamil Season 3 Live on Mobile is Jio TV App.
First of all, Download JioTv App from here
Now, Enter your Jio Mobile Number or Jio ID for Sign-in into this app.
That's it!! Once you Sign-in in this app you can easily able to Watch Bigg Boss 3 Live on your mobile.
Note: Keep in mind, This process is only available for Jio Users and if you are not a Jio user then continue reading below :).
Summary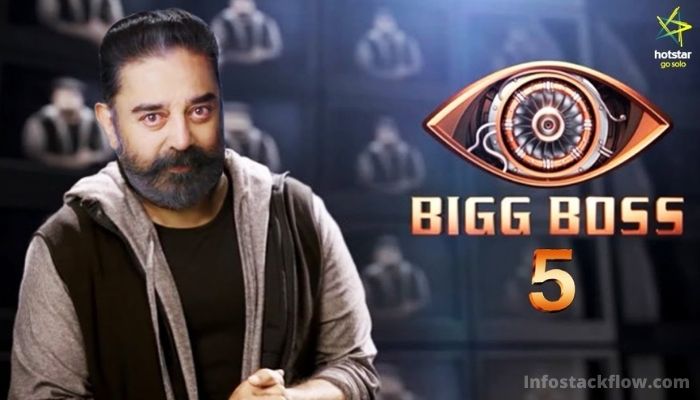 Article Name
Bigg Boss Tamil Season 5 Online Voting and Results | BB5 Voting Tamil
Description
Bigg Boss 5 Tamil Vote, BiggBoss Tamil S5 Contestant List, Big Boss Tamil Season 5 Voting, Bigg Boss 5 Tamil Voting, Bigg Boss Tamil Vote Result, BB5 Tamil Voting.
Author
Publisher Name
Publisher Logo